Domestic violence is a crime that can make the victim feel extremely isolated. As a result, it can feel like there is no one to turn to.
However, there are a host of organisations victims and survivors can turn to for support. When the time is right, you can even seek compensation to support you in the next chapter of your life.
Help from UK Visas and Immigration
Making a Criminal Injuries Compensation Claim
What is Domestic Abuse?
Domestic abuse is defined by the UK government as "any incident or pattern of incidents of controlling, coercive, threatening behaviour, violence or abuse between those aged 16 or over who are, or have been, intimate partners or family members regardless of gender or sexuality. The abuse can encompass, but is not limited to psychological, physical, sexual, financial, emotional."
As such, domestic abuse can be found in many forms, including violence and:
Physical abuse;
Sexual abuse;
Financial abuse;
Coercive control / emotional abuse;
Digital / online abuse;
Honour-based violence;
Forced marriage;
Female genital mutilation;
While domestic abuse is often associated with relationships, it can take place in a variety of contexts, including, for example, adolescent to parent violence.
Signs of Domestic Abuse
In many cases, victims of domestic violence can be made to doubt whether abuse has actually taken place. Hence, it is important to look at the behaviour of your partner or family member and ask yourself how it makes you feel. If their behaviour leaves you feeling threatened or controlled, that is abuse.
Other common indications that you may be experiencing domestic abuse include:
Doubting yourself as a result of criticism from your partner;
Feeling anxious about how your partner may react when you are around them, resulting in changes in your behaviour;
Feeling intimidated or scared of your partner;
Having your freedom restricted and being made to feel guilty;
One of the most difficult elements of determining whether you are experiencing domestic abuse is not knowing whether your partner's negative behaviour is just an anomaly.
If you are unsure, you can use the domestic violence disclosure scheme to check whether your partner has a violent past. This 'right to ask' gives the police the power to disclose information if records show you might be at risk and it is legal, proportionate and necessary to do so.
You can make an application under the Domestic Violence Disclosure Scheme by visiting a police station, calling 101 or speaking to a police officer on the street.
Reporting Domestic Abuse
If you believe there is an immediate risk to you or someone else, you should call 999.
How to Help a Friend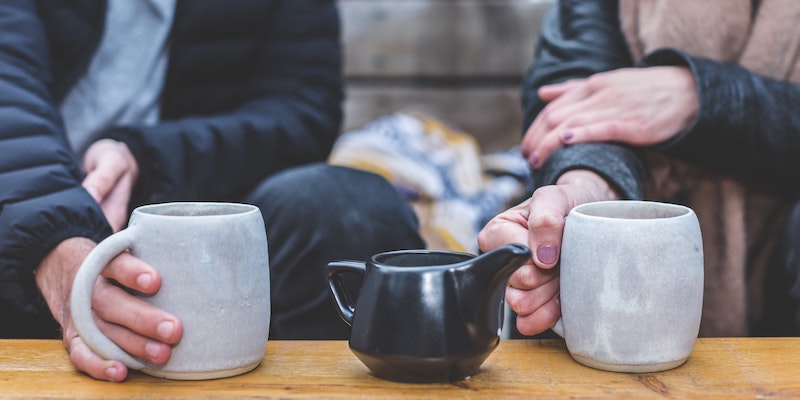 If you suspect that a friend is a victim of domestic abuse or violence, it is important to reach out and let them know something is wrong. However, it is important to recognise that they may not be ready to speak with you about it and they should not feel forced to. Instead, try to make yourself available as and when they want to talk.
If your friend does confide in you, it is important to acknowledge that this is a big step and one that takes a lot of strength. You should also:
Listen and take care not to suggest they are at fault;
Let them speak at their own pace and do not force them to share details they are not comfortable with sharing;
Ask them if they have been harmed physically and accompany them to the hospital or a GP if so;
Acknowledge that they are in a frightening and difficult situation;
Be ready to provide information on organisations that can help;
Help them report the abuse to the police if they choose to;
Go with them to visit a solicitor if they choose to;
For more information on how to support a friend who you suspect is the victim of domestic violence, visit Women's Aid or Men's Advice Line.
Help from UK Visas and Immigration
If you are in a relationship with a British citizen or someone settled in the UK, you can seek help from UK Visas and Immigration and may be able to apply for settlement as a victim of domestic violence.
The Destitute Domestic Violence concession provides help to victims of domestic abuse who are in a relationship and financially dependent on an abusive partner.
This concession offers three month's leave outside of immigration rules to abuse victims. That way, you can apply for public funds and have the opportunity to gain temporary immigration status independent of the abuser. At which point, you can consider applying for indefinite leave to remain or return to your home country.
Making a Criminal Injuries Compensation Claim
Where someone is the blameless victim of a violent crime, a claim for compensation can be made to the government-run Criminal Injuries Compensation Authority (CICA).
While this will not undo the damage done, it can go a long way to helping you take the next step in your life. What is more, you do not need to have proven the abuse in a criminal court of law, meaning you can still claim even if your partner is not convicted or even charged. All you need to do is report the domestic violence to the police.
In order to be eligible to make a claim, one or more of the following needs to apply to your situation:
You were the direct victim of a violent crime;
You were injured while taking an exceptional and justified risk (such as attempting to apprehend an offender);
You witnessed or were present at the immediate aftermath of an incident that occurred to someone else;
You suffered bereavement as a result of a crime of violence;
The incident occurred in England, Wales, Scotland, or another 'relevant place';
If you are eligible, as part of your claim you will need to provide evidence to show: 
Proof of your residency and that it meets eligibility requirements;
Medical evidence that the injury you sustained can be compensated under the scheme;
Evidence to support any claim of loss of earnings, whether in the short or long-term;
It is important to note that the responsibility to provide enough evidence to substantiate your claim lies with you. While CICA will check some elements, such as whether the abuse was reported and that you cooperated with the police, they will not gather evidence for you.
For that reason, many victims of violence can struggle to put their CICA claim together themselves. Therefore, it is recommended that you speak to a solicitor that can help you with your claim and give you the best chance of success.
How Nayyars Can Help
Taking steps to move away from an abusive relationship is something that takes a lot of strength. At this time, it is natural to feel uncertain about the future.
If you are not sure where to turn to for the help you need, Nayyars Solicitors can help. Whether it is helping you put together a claim for compensation or supporting you with your next steps, we are on your side and here to help.
If you are a victim of domestic abuse and ready to talk, get in touch with us to find out how we can help.
Other Advice and Support
You can also contact any of the following organisations to get help and advice about domestic abuse:
English National Domestic Violence Helpline
0808 2000 247
www.nationaldomesticviolencehelpline.org.uk
Galop (for lesbian, gay, bisexual and transgender people)
0800 999 5428
www.galop.org.uk
Men's Advice Line
0808 801 0327
www.mensadviceline.org.uk
Rape Crisis (England and Wales)
0808 802 9999
www.rapecrisis.org.uk
Scotland's Domestic Abuse and Forced Marriage Helpline 
0800 027 1234 
sdafmh.org.uk
Scottish Women's Aid
0131 226 6606
www.scottishwomensaid.org.uk
Wales Domestic Abuse Helpline
0808 80 10 800
www.allwaleshelpline.org.uk
Women's Aid Federation (Northern Ireland)
0800 917 1414
www.womensaidni.org