Should an accident take place on public premises, Nayyars Solicitors can help you make a claim. The owner of the place whether that is the local Council, company or individual of where the injury took place has a duty of care to the general public.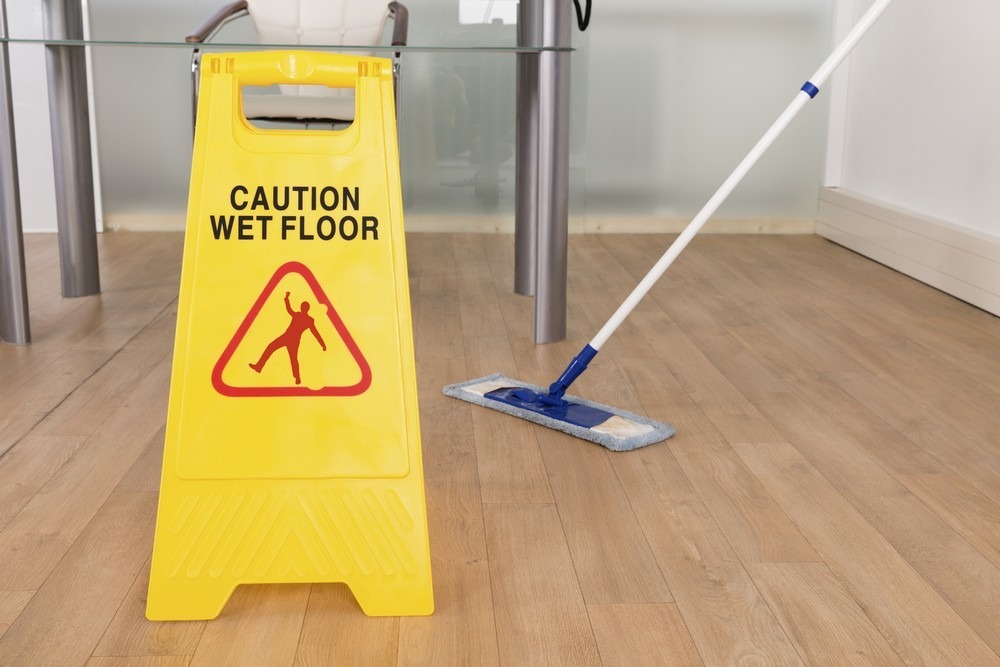 Public places can include:
Shopping Centres
Restaurants
Schools
Hotels
Carparks
Examples include:
Falling object in a restaurant
Tripping injury when leaving a function room
Slipping on water within a football stadium
Slipping on diesel at a petrol station
Fall on ice at a doctor's surgery
Nayyars Solicitors have had a strong success rate with cases of this type.
If you have been injured in public premises', contact Nayyar Solicitors, and our specialist advisers can determine the best course of action to start your claim.
---
Shopping Centre Accidents
Shopping centres have a duty of care to visitors that enter their premises. Health & Safety measures should be in place where there is a potential danger to members of the public.
However, if you have had the unfortunate experience of having an accident whilst out shopping, then making a claim for compensation should be explored.
Many shopping centres are fitted with CCTV cameras, and have regular inspections to ensure health and safety procedures are being adhered to by their staff.
Shopping centre claims we have handled successfully include:
Falling objects
Closing shutters
Trip due to items being left on shop floor.
Fall on water near escalators
Slippery tiles due to excessive polishing
Supermarket Accidents
Not dissimilar to shopping centres, supermarkets are bound by the same laws that protect their visitors which include staff and members of the public.
Factors such as lack of safety measures, or cleaning and maintenance can influence what kind of accidents can occur. If you feel that your injuries are a result of the supermarket's negligence, then you may be able to claim compensation.
Supermarket claims we have handled successfully include:
Slipping on diesel at a petrol station
Colliding in to trolley left unattended in supermarket aisle
Slipping on grapes within a supermarket
Slipping on water within supermarket toilets
Accidents At School
Essentially, when we drop our children off at school, we believe that that we transfer their safety into the hands of their teachers and school staff.
Accepting that they may occasionally come home with a bruise or bump, a far more serious injury can raise concerns, and Nayyars Solicitors can tell you very quickly whether or not there is a claim worth pursuing.
More severe accidents can lead to injuries that take months or possibly years to heal. The psychological damage caused to children and their families often lasts a lifetime.
If your child has been involved in an accident which resulted in physical injury or psychological trauma, then you need to take the right steps to ensure they receive the compensation the deserve.
Pursuing a claim can assist in:
Extra tuition for your child to catch up with school work
Loss of earnings due to time off from work
Private medical treatment
Nayyars Solicitors treat complex cases such as these with greater scrutiny in order to protect your child in an otherwise safer environment.
Please note:
Safeguarding children under the age of 18, a claim cannot be settled without the court approving it. Two further approvals are required; one by a barrister who gives advice on the valuation of the injury and the second by a Judge who approves the settlement figure after a short court hearing.
Once the compensation has been approved the court will then invest the money on behalf of the child. When he or she reaches the age of 18 they can apply to the court to be paid out. This procedure ensures that the child receives the compensation which over the years has matured into a healthy fund.
Please enter your details, and we'll call you back!