One of the advantages of the European Union is the freedom of movement across member states, allowing millions of people to follow their passions or careers across borders.
This is great for European Economic Area (EEA) nationals, but what about non-EEA family members who want to travel to the UK? The qualifying process for UK visas is well-known for being strict and complex, but is there a simpler way?
Luckily, the non-EEA family members of EEA nationals can avoid much of the hassle that normally comes with travelling to the UK by using an EEA Family Permit.
In this article, we are going to look at this permit in more detail and cover exactly what it is and how you can apply for one.
What is an EEA Family Permit?
While not technically a visa, an EEA Family Permit allows non-EEA nationals to travel the UK either with an EEA national or to join one. Once issued, the permit is valid for six months but unlike most visas, it does not come with a host of restrictions.
Most notably, the permit allows you to leave and return to the UK as often as you like. This is perfect if you have other family abroad that you want to stay in touch with.
At the end of the six month period, you may be eligible to apply for an EEA Residence Card. This will allow you to extend your stay in the UK to five years.
Are You Eligible?
In order to apply for an EEA Family Permit, you first have to confirm that you are eligible to do so. However, before we look at whether you are eligible, we first have to consider the EEA national you will be joining.
In order for you to secure a permit, your EEA national must be exercising an EEA Treaty Right. That means they must be either working (whether through employment or self-employment), be seeking work, studying, or be 'economically self-sufficient'. This is what allows them to stay in the UK for more than three months.
Once an EEA national is exercising their Treaty Rights, the question becomes whether you can qualify for a permit. To do so, you need to show UK Visas and Immigration that:
You are a citizen from a country outside the EEA.
Your family member is an EEA national (but not British).
You are related to the EEA national in one of these ways:

You are a family member, such as a wife, husband, civil partner, parent, grandparent, child or grandchild (up to the age of 21).
You are an extended family member, such as an unmarried partner, sibling, uncle, aunt or cousin.
You are a carer for an EEA national.

You are travelling with your EEA national family member or they are already living in the UK and exercising their Treaty Rights.
As you can probably tell, the qualifying criteria for an EEA Family Permit is broad. However, the Treaty Rights your EEA national exercises and how you relate to them will impact the Permit's application process.
For example, students are only allowed to be accompanied by their partner and/or children. Likewise, unmarried partners need to show they have a "durable relationship", which can be done by showing that you have lived together for at least two years.
So, while applying for an EEA Family Permit does not come with the same arduous requirements as a typical visa, such as showing the correct minimum income, it is still not straightforward.
Therefore, if you are considering applying for an EEA Family Permit, you should seek the help of a professional immigration solicitor.
How to Apply for an EEA Family Permit
Before we discuss how to apply for an EEA Family Permit, you should know that acquiring one is not strictly necessary. In theory, you can enter the UK as a family member of an EEA national but this comes with a host of risks.
Firstly, you will still need to prove that you are eligible, which means satisfying an immigration officer that you have the right to enter the UK at the border. This presents a huge risk, as if you do not have the correct evidence, you are likely to be refused entry.
Secondly, you may find that you cannot reach the UK border at all. Airlines can be fined for carrying passengers that require a visa but do not have one. Therefore, they may be hesitant about allowing you to board if you do not have an EEA Family Permit. So, if you are planning to travel to the UK with or to meet an EEA national, ensure you secure your permit ahead of travel.
When it comes to actually obtaining your Permit, you will need to do so from outside the UK. This can be done online or at most UK embassies or consulates.
Like other UK visa applications, applying for an EEA Family Permit can be complex, as you will need to provide evidence. This will include obvious documentation such as your passport, but may also require less obvious documentation.
Unfortunately, the application process does not tell you exactly what you need to submit in terms of evidence, meaning that many EEA Family Permits are refused. To avoid this, you should always consider speaking to an experienced immigration solicitor who can help.
What if Your EEA Family Permit is Refused?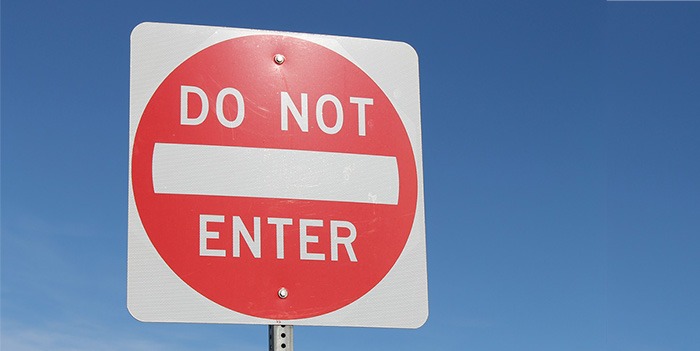 Since the announcement of Brexit, the number of EEA Family Permits being refused has increased. The reasons for refusal are many but most commonly it comes down to one of the following:
Not enough evidence is provided to show you are a family member of an EEA national.
Not enough evidence is provided to show that the EEA national is exercising their treaty rights.
UK Visas and Immigration suspect you are party to a marriage of convenience.
If you have had your Permit refused, it is important to act quickly. If you want to appeal the decision, you only have 28 days from the date you receive the refusal to do so.
Alternatively, you can simply go back to the beginning and apply for an EEA Family Permit again. With any luck, you should have an idea of why it was refused previously and can make the necessary amends.
Whatever path you choose to go down, it is always wise to seek the help of a solicitor following a refusal, as it is more important than ever to ensure your application is successful.
How Can Nayyars Solicitors Help?
Whether you are planning a trip to the UK or want to relocate here permanently, the last thing you want is immigration delays.
Our immigration solicitors have helped a host of clients come to the UK easily, so if you require expert advice on EEA regulations or applying for EEA immigration documents, we are here to help you.
Get in touch today to begin your application for an EEA Family Permit, an EEA Residence Card, or permanent residence in the UK.